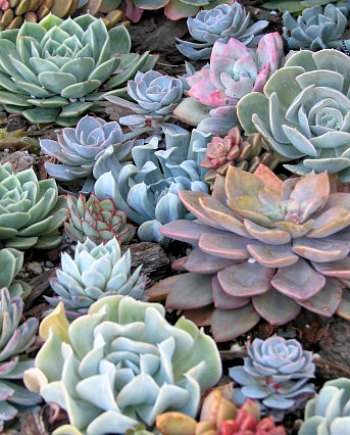 If you've been wanting to plant a succulent garden or container garden -- these for you!
Two mixes to choose from -- 6 beautiful rosette succulent plants in 3-5 inch sizes or the Upgrade Mix with 15 plants for only $29.95. Shipped bareroot for Summer planting.
As they grow these beautiful rosettes will mature into a colorful carpet of textures, sizes and shapes.